LUXURIOUS EXECUTIVE SUITES & VILLAS
Hanoi's Flower Village has built its fine reputation by providing families and individuals with superior comfort, generous space and a beautiful natural setting that remains unsurpassed.. Flower Village has captured the essence of Hanoi while delivering the highest quality living standards.
- A variety of floor plans offering sizes from 105m2 up to 273 m2.
- Many of the large suites are convertible allowing us to customize a floor plan to suit your needs.
- All suites are tastefully furnished and appointed including individual climate control, satellite television and in suite laundry facilities.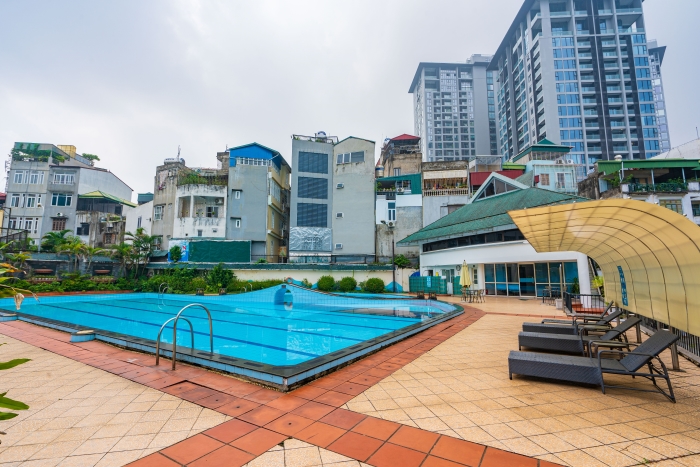 - Full sports and leisure facilities include sauna, tennis courts, swimming poll, a fitness room.
- Security staff on duty 24 hours a day.
- On site mini market and dry cleaning service.
- A Japanese restaurant is within the complex.
- A children's playroom and outdoor play area.
- Professionally landscaped gardens and walkways.
- Only minutes away from Hanoi's business and entertainment centers.
Other news
(22/01/2018)

Lượt xem : 2822

ANNUAL PARTY 2017

Read more

(22/01/2018)

Lượt xem : 2774

MID-AUTUMN FESTIVAL 2017

Read more